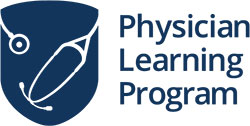 Session 2: Screening, Brief intervention (Motivational interviewing), and patient-centered goal setting
By the end of this session, participants will be able to:
Describe the AUDIT-C and how it can be used to provide patient-centered feedback
Apply motivational interviewing skills and use interactive tools (e.g. decisional balance table, scaling) with patients diagnosed with alcohol use disorder
Provide patients with a menu of therapeutic options depending on their readiness to change (e.g. managed alcohol use to abstinence)
As you watch the video, reflect on your current practice. What changes can you make?
If you are experiencing issues with the audio for the "SBIRT in Action" video appearing at 19:00, click the following link: Watch Now!
References
US preventative task force; JAMA 2018

Satre, D. D., Leibowitz, A. S., Leyden, W., Catz, S. L., Hare, C. B., Jang, H., Lam, J. O., Bryant, K. J., Weisner, C. M., Sterling, S. A., Horberg, M., Volberding, P., & Silverberg, M. J. (2019). Interventions to Reduce Unhealthy Alcohol Use among Primary Care Patients with HIV: the Health and Motivation Randomized Clinical Trial. Journal of general internal medicine, 34(10), 2054–2061. https://doi.org/10.1007/s11606-019-05065-9
Miller, W. R., & Rollnick, S. (2012). Motivational interviewing: Helping people change. Guilford press.
Mellinger, J. L., Scott Winder, G., DeJonckheere, M., Fontana, R. J., Volk, M. L., Lok, A., & Blow, F. C. (2018). Misconceptions, preferences and barriers to alcohol use disorder treatment in alcohol-related cirrhosis. Journal of substance abuse treatment, 91, 20–27. https://doi.org/10.1016/j.jsat.2018.05.003
Winder, G. S., Fernandez, A. C., Klevering, K., & Mellinger, J. L. (2020). Confronting the Crisis of Comorbid Alcohol Use Disorder and Alcohol-Related Liver Disease With a Novel Multidisciplinary Clinic. Psychosomatics, 61(3), 238–253. https://doi.org/10.1016/j.psym.2019.12.004